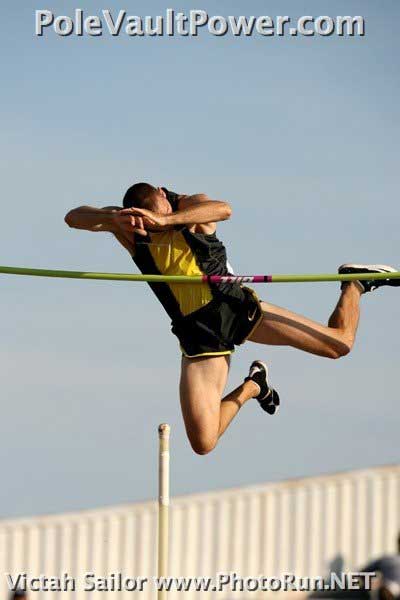 About Tim Mack
2004 Olympic Gold Meadlist
I am originally from Westlake, Ohio. I went to Malone University in Canton, Ohio, then transferred to the University of Tennessee in Knoxville, TN. I currently reside in Westlake, OH, and coach in Knoxville, TN.
In Athens, Greece in 2004, I jumped 19'6 1/4"(5.95m) for Olympic Gold. The jump was for an Olympic Record, a personal best and I cleared it on my 3rd attempt.
I can relate to every vaulter at every level from middle school beginners to the Elite athlete. I vaulted 13'6" in high school. I dont even have my high school record. I ended up becoming an NCAA Champion, USA Champion, and Olympic Gold Medalist.
Some facts about my career
Never made the state meet in high school
Was cut from the football team
Was not recruited to college until summer track at the end of my senior year.
Designed my own weight training workouts
Designed my own gymastics routines
Designed a lot of my own pole vault drills
Designed my own running workouts
Designed my own plyometric training workouts
Designed my own abdominal training workouts
Failed at making the Olympic Team 3 times
Made made my first Olympic Team at the age of 31
My coach was there mainly for pole vault workouts. I totally understood as he had a full time job and a family
Saw a sport psychologist consistently for the 6 years before I made my first Olympic Team
Did all my workouts (except vault workouts) on my own for 8 years before Olympics. Basically I was at the track on my own, I did gymnastics on my own, I did my weight training on my own, I did my plyometrics, abdominals, pole vault drills on my own…for YEARS! I was determined to be better than I was!